Sussman Automotive Group COMMUNITY INVOLVEMENT
Proudly supporting your community.
---
SUSSMAN AUTOMOTIVE PRESENTS SCHOLARSHIPS TO CHILDREN'S SCHOLARSHIP FUND PHILADELPHIA FOR LOW-INCOME K-8th GRADE CHILDREN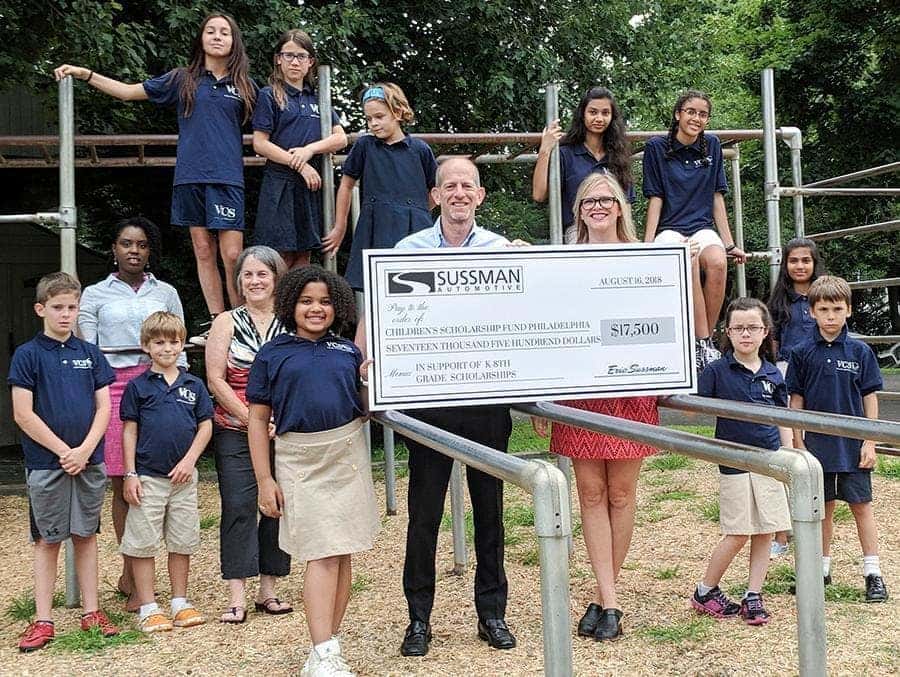 HUNTINGDON VALLEY – August means back to school season, and Sussman Automotive celebrated the end of summer by presenting a donation to Children's Scholarship Fund Philadelphia (CSFP) at Valley Christian School today. The donation, presented by Mr. Eric Sussman, will support CSFP students who attend one of CSFP's 170 partner schools. Thousands of Philadelphia children are headed back to school this season with the support of a need-based scholarship from CSFP.
Students from CSFP partner school Valley Christian School attended the presentation. CSFP partners with more than 170 diverse elementary and middle schools in the Philadelphia region to ensure that scholarship recipients can access schools that meet their needs. Partner schools include independent schools, Montessori schools, special needs schools, and faith-based schools representing 10 different religions. All scholarships are distributed by random lottery to children living within Philadelphia city limits.
Sussman Automotive's donation is made through the PA Educational Improvement Tax Credit program (EITC), which provides state tax credits to companies who support scholarship organizations like CSFP. The donation will provide crucial assistance for children who, if not for the scholarship, may instead attend a school that is among the lowest-performing in the Commonwealth. "When children have a foundation for success, they can go far. These scholarships help them build that foundation, and change the course of their lives," said Mr. Eric Sussman.
---
About Children's Scholarship Fund Philadelphia
Children's Scholarship Fund Philadelphia (CSFP) is a privately funded program whose mission is to provide financial access for students from low-income Philadelphia families to safe, high-quality, tuition-based schools. It is the largest provider of scholarship support for grades K-8 in Pennsylvania. CSFP currently serves more than 5,000 children in K-8th grade enrolled at more than 170 area tuition-based schools, who are receiving an average of $1,950 per child, per year. Tuition for the majority of CSFP schools cost just $4,500 per year. CSFP scholarships are all need-based and awarded by random lottery.
---
About Sussman Automotive
For 50 years, Sussman has been a trusted name in the automotive industry. The Sussman Automotive group began with humble beginnings as a used car lot in Philadelphia. It has grown into a multi-dealership group representing Acura, Honda, Hyundai, Genesis, Kia and Mazda.
---
POLICE ATHLETIC LEAGUE
The Sussman Automotive Group is proud to be a supporter of the Abington Township Police Athletic League.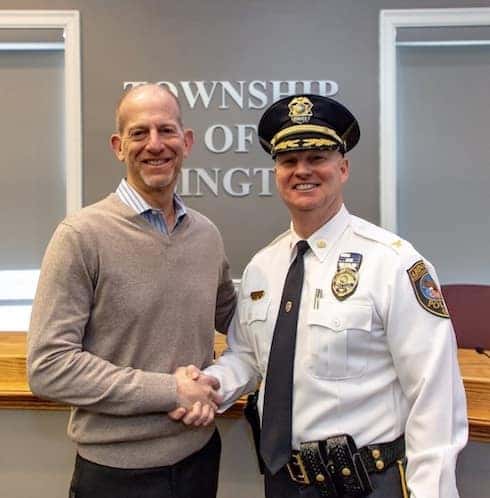 PAL is organized to prevent juvenile crime and violence by providing programs encompassing education, training and resources to the children of our community. PAL's existence is a statement to these young people that the community cares about them. While Abington PAL is sponsored through the Abington Township Police Department, PAL receives no direct funding from them. That's where The Sussman Automotive Group and you, our valued customer, can help.
We have recently committed to provide continuous support for The Abington Township PAL. Please give $1 to P.A.L. while you're in for service. Your donation will be added to the Sussman Automotive monthly contribution to ensure continuous support to the kids of P.A.L..
These donations will be used to continue safe, positive, fun and rewarding programs, which offer a supportive environment that builds happy, well-adjusted youth and safer communities.
If you would like to contribute more than $1 or would like information on volunteering, contact:
Police Athletic League Abington Township Police Department 1166 Old York Road, Abington, PA 19001
Or, call the Community Service Program Manager at 267-536-1073.
---
ABINGTON EDUCATION FOUNDATION
Eric Sussman, President of Sussman Automotive presents a donation to the Chairs of the Abington Education Foundation, Leigh Altadonna and Phyllis Jablonowski, and Charles O'Neill, the Foundation treasurer.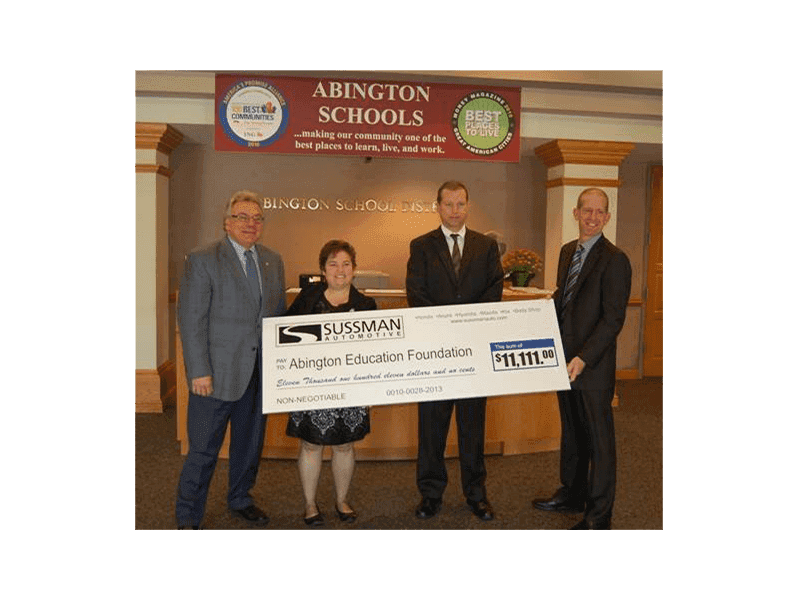 ---
BOY SCOUTS OF AMERICA
Scouts Make an Appearance!
Car enthusiasts were out in force recently at Sussman Honda. The family owned dealership on Easton Rd in Roslyn opened their doors on a Sunday for a day of car racing excitement. Hundreds of Cub Scouts, Boy Scouts, family and friends packed the showroom for races during the 60th anniversary of the Pinewood Derby. These were the district races. All entrants were top finishers in preliminary races.
In addition to a fun day of racing their hand crafted vehicles, the Scouts and guests were also treated to seeing and hearing a real, full size dragster. Ken Rizzo, a Sussman Honda employee, brought his 1999 Super Comp Dragster to work for the day. When he rolled into the service drive space the audience was in awe. His racer is capable of hitting 180mph in just 8 seconds.
Congratulations to all the participants. All winners on this day.