Oil Change near Philadelphia PA

Chances are, you know that it's important to get regular oil changes near Philadelphia, PA. You might even know that Sussman Auto Group has plenty of area service centers to help you with this routine maintenance. Do you know what benefits go along with getting an oil change at our dealerships?
Read on to learn all about the oil change process and how to schedule your appointment today!
Schedule Service
Oil Change near Me
What Does Oil Do?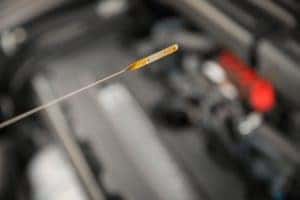 Motor oil plays several key roles to keep your engine running smoothly for years to come. First and foremost, it lubricates the fast-moving internal parts. This helps to reduce wear and tear and prevent overheating. It also reduces the energy needed to keep those parts moving, which in turn helps improve fuel economy.
Your engine oil also picks up any dirt and debris it may run into along the way, keeping those internal components clean. At the same time, anti-corrosion components fight against oxidization.
As you can see, motor oil is a great multitasker. However, all that hard work takes its toll on the oil's quality. Over time, your oil gets less effective at its job. That's why routine oil changes are so important.
Choosing the Right Oil for Your Car
If you've ever ventured into the oil section at an auto parts store, you know there are several types to choose from. Much of this is simply a difference in brand preference. However, you'll also want to choose between conventional and synthetic oil. Getting the right weight for your car is also important.
Fortunately, your owner's manual can let you know which type of oil is best for your engine. Our service technicians are also familiar with several vehicle makes and models, meaning we know what type of oil to give you. We also have a handy database to look up this information, if needed.
Getting Your Next Oil Change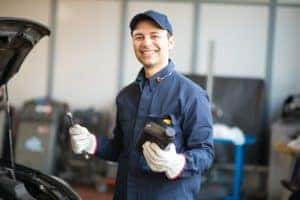 When you trust us with your next oil change, you can be sure your car, truck, or SUV is in good hands. Our certified technicians will start by draining the used oil out of your car—a process that can take around ten minutes. Then, we'll replace the oil filter, making sure the new one is securely installed before moving on.
Finally, we'll add fresh, new oil to your engine. We always check the dipstick once the oil is added, so we can make sure you're topped off. Finally, we'll return your vehicle to you and let you know when to come back for another service.
This whole process should only take about 45 minutes to an hour, depending on your vehicle and how busy we are.
Schedule Your Oil Change Near Philadelphia
If you're looking for a place to get your next oil change near Philadelphia, check out Sussman Auto Group. We have a variety of service centers near you, so you can choose the one that's most convenient.
Then, contact us to schedule an appointment. We look forward to hearing from you!