Research Page

When it comes to picking out your next new or used car, it's imperative to do your research. To help you get all of your research in one convenient location, we at Sussman Auto Group have compiled all of our resources onto this research page.
On this page, shoppers in the areas of Jenkintown, Abington, and Willow Grove will find a plethora of resources to engage with as well as more information about how we can help you get behind the wheel of the perfect vehicle for you. Read ahead to get started!
---
Acura Research
2022 Acura MDX Review
2021 Acura RDX Review
---
Genesis Research
---
Honda Research
Honda Accord Reviews
Honda HR-V vs. Subaru Crosstrek
---
Hyundai Research
2022 Hyundai Sonata Review
2021 Hyundai Kona Review
Hyundai Elantra Reviews
Hyundai Tucson Reviews
Hyundai Tucson Reviews
---
Kia Research
2022 Kia Carnival Review
2022 Kia Sportage Review
2022 Kia Sportage Review
2022 Kia Stinger Review
2021 Kia Forte Review
Kia Optima Reviews
Kia Seltos Reviews
Kia Sportage Reviews
---
Mazda Research
Mazda CX-5 Reviews
Mazda CX-30 Reviews
---
Other Research
Pros and Cons of Buying a Used Car
---
The Importance of Next-Car Research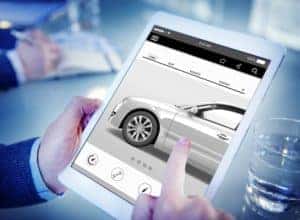 In order to find the perfect vehicle for your needs and a payment plan that makes sense for you, you'll need to do all kinds of preliminary research. Using reviews, model comparisons, and trim level guides, you can zero in on the perfect vehicle for you. Rather than spending all of your time test driving potential model after potential model, you can expedite the process by weeding through them from the comfort of your own home.
Preliminary research can also help you decide what kind of payment plan makes the most sense for you. Read up the differences between buying and leasing a vehicle, and get a head start on putting together a budget and payment plan.
Our Many Research Resources
On this research page, you'll find a comprehensive lineup of resources that you can use to make your car-shopping experience as easy and enjoyable as possible. We're happy to provide you with all kinds of resources. From car reviews to financing guides to how-to maintenance guides, we have you covered every step of the way.
How We Can Help You Take the Next Step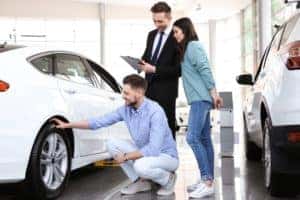 At our dealership, we do far more for our potential shoppers on top of providing them with all the research resources they need to plan out their shopping strategy. After you've taken advantage of our reviews, comparisons, and various other guides, we'll help you take the next exciting step towards car ownership.
Come in to our dealership and speak with one of our knowledgeable professionals about the select vehicles that you're interested in. They'll take you for a test drive and help you make the best decision for your needs as a driver.
After we have you set up with the new or used vehicle you've been looking for, our sales team will introduce you to our finance team, and they'll assist you with the rest of your car shopping adventure.
Shop our full New Inventory here!
Ready to Find Your Next Car with Us?
We at Sussman Auto Group are thrilled that your journey to find your next new or used car brought you to us. After taking advantage of the many resources on this page, we hope you're ready to take the next step with us.
On our website, shoppers in the areas of Jenkintown, Abington, and Willow Grove will find an expansive selection of new and used vehicles to browse. When you find something that you can see yourself in, give us a call to schedule a test drive!