At Sussman Automotive Group, we're dedicated to both your car shopping and car ownership needs. As one of the biggest automotive groups in the area, we offer an expansive selection of vehicles for shoppers in the area.
However, we know how important maintaining your vehicle is throughout the years ahead. That's why we provide several convenient service centers throughout the community where you can have all of your service needs met. Drivers in the areas of Jenkintown, Abington, and Willow Grove should read ahead to learn more!
Our Extensive Maintenance Menu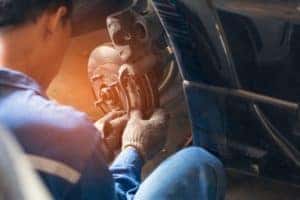 We understand trust is earned, and that's our goal at Sussman Automotive Group. We proudly provide an extensive service menu including everything from a routine oil change to brake replacements and repairs to complicated transmission services.
To ensure that each service your vehicle undergoes with us is done quickly and correctly, we have only the best of the best working in our service center. Our team of expertly trained service technicians has years of experience working on vehicles of all types. No matter what work you need done, you can count on them to get your maintenance needs squared away.
Visit our Collision Center here!
Our Many Convenient Service Centers
We make service accessible to drivers all throughout the areas of Jenkintown, Abington, and Willow Grove by providing six conveniently located services centers. At Sussman Automotive Group's Honda, Acura, Mazda, Hyundai, Kia, and Genesis dealership service centers, we promise to make only the best decisions for you and your vehicle.
Each of our service centers is armed with the most up-to-date equipment on the market so our team can diagnose any problem you have going on under the hood and get it properly tended to.
We at Sussman Auto Group are thrilled that your search for a service center near Jenkintown, Abington, or Willow Grove brought you to us. As you can see, we offer all the services you need to keep your vehicle in the best possible condition for years to come.
You can schedule a service appointment today through our website. Just click on the service center nearest you and pick a time that works best. You can also schedule service by giving your respective service center a call today!