Sussman Select Inventory

Here at Sussman Auto Group, we have a wide selection of vehicles across various model years, body styles, and more. Within our inventory of used cars, too, we have a special stock of pre-owned models that have been handpicked as Sussman Select cars.
Keep reading to learn more about these vehicles and how we can help you get behind the wheel of a dependable used car for a fun and comfortable commute around Jenkintown, Abington, and Willow Grove.
What Is Sussman Select?

This is our premium inventory of used cars. While we have a range of reliable pre-owned models across our dealerships, these particular models come in excellent condition and are ready to give you years of dependable performance!
Among the handful of models picked as Sussman Select, you'll find a variety of different types of cars. This specific inventory features pre-owned models from various makes and model years. They also range from sedans and SUVs to trucks, so you can find exactly the type of used vehicle you want.
Whether you're just looking for the ideal daily commuter that offers great gas mileage or a model with more space for friends or family, there's a premium used car waiting for you here at our dealership!
A Simple and Relaxed Car-Buying Experience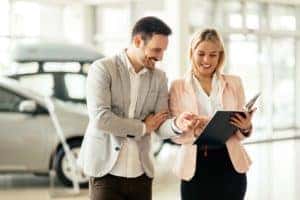 Beyond offering you a quality selection of used cars, we also want to make your time shopping for a car with us as comfortable and convenient as possible. That's why we're always transparent with each driver who stops by our dealership.
First, we'll offer you the best price possible. This lets you know exactly what you'll pay for each model, so you can clearly see which one fits into your budget. When dealing with private sellers, prices aren't always as straight forward.
Our sales team also takes no commission—their only motivation is to help you reach your goal of finding the used car you personally want, no matter what the model.
Used Car Financing
With our Sussman Select inventory, not only do we offer premium used cars, but these vehicles also come at a great deal. We also have a team of finance professionals ready to help you through the process of creating a payment plan. Once you pick out the pre-owned model you want, you'll then get to meet with one of these experts to finalize your deal.
They'll be able to help you with everything from finding a car loan to walking you through the process of trading in your car. They want to help make sure the payments, both up front and month to month, fit your budget. That way, you can just focus on enjoying the drive inside your used vehicle!
You can also get an idea of the payments you might have for whichever vehicle you want by using the Payment Calculator on our website. This tool will help you figure out your budget and see which specific models we have for sale that comfortably fit into it. Plus, you can see how much down payment and what length of loan term work best for you when using this helpful tool.
More Convenience When Shopping for Your Next Ride
You'll also be able to shop for your next ride without even having to leave your house. Start by browsing our inventory of Sussman Select models right here on our website. You can filter your results, too, to help narrow down your choices—for example, if there's a certain automotive body style you're looking for or a specific mileage you want to stay under. Of course, you'll probably want to schedule a test drive, too, to see it up close and experience it firsthand.
Once you've picked out the car you want, you can then build a customized deal right online as well. Choose the type of financing you'd like and explore all your options. After your deal is finalized, you'll be ready to come pick up your car! For even more convenience, you can also choose to have your vehicle delivered right to your home or office.
Keeping Your Vehicle in Great Shape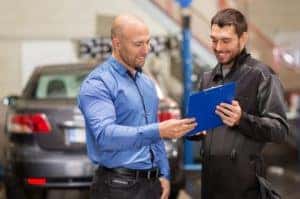 We also want to make sure your vehicle continues to perform for years just the way it did when you first drove it off our lot. That's why our trained technicians can perform all the routine maintenance your vehicle will need at a time that's most convenient for you.
By having our service experts change the engine oil frequently as well as replace other parts when they become worn, not only will your vehicle continue to operate safely, but it will also give a smooth and efficient performance.
Ultimately, having these regularly scheduled services performed will help you enjoy many more miles of fun driving in your car! All you have to do is schedule an appointment online at one of our service centers, and our technicians can quickly get to work on keeping your vehicle in great condition.
Order Any Parts You Need
Whether you need to replace the windshield wipers or you like to do certain maintenance jobs yourself, we can also make sure you'll have all the proper parts for the job. Our parts center has quality parts from the brands you trust.
That way, you'll have peace of mind that the parts you're adding to your vehicle are made to last and keep your vehicle performing at its best. The experts in our parts center can also help make sure you get the right sizes and types of components that your specific model and model year needs. That way, whether it's new brake pads or a battery you're putting into your vehicle, the parts will fit perfectly and continue to provide a safe and reliable performance.
Check Out Our Sussman Select Inventory
Browse through our Sussman Select inventory online now and find the dependable pre-owned vehicle you want today! Then, once you've narrowed down your search, be sure to schedule a test drive to experience one of these specific used models firsthand. Our Sussman Auto Group team is excited to help you get behind the wheel of a used car you'll enjoy driving around Jenkintown, Abington, and Willow Grove for many miles to come!