Used Car Dealer near Glenside

Are you exploring your options to purchase your next used car? We here at Sussman Auto Group would like to be a part of your car buying journey. We feature a wide array of different types of vehicles for you to peruse, a supportive finance department, and a skillful service center.
The following is a snapshot of the sort of experience you can look forward to having when you stop by or used car dealer near Glenside, PA. Dive in to learn all about what we have to offer.
Take Your Pick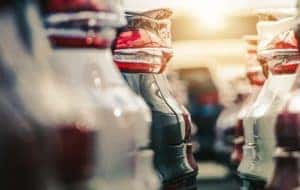 One of the first things that you're sure to notice when you pull into our lot is the sheer variety of vehicles that we have in our inventory. This is to ensure that you're able to find the one that matches your lifestyle and sensibilities.
When you're here, you will be accompanied by a member of our sales staff. This knowledgeable professional will be right there whenever you're ready to take your top prospects out for a spin.
Shop our Used Inventory here!

When you're ready, the team of experts over in the finance department will assist you in any way they can. They'll take the time to sit down with you to discuss your various budgetary needs. This information will be used to locate the option that works the best. You can expect detailed information as well as answers to any questions you might have.
First-Rate Automotive Care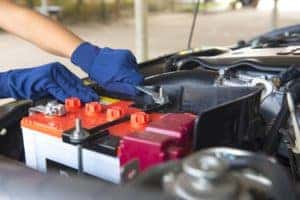 Our used car dealer near Glenside features a service center that's primed to perform. The technicians that you'll find here are certified with a lot of experience under their belts. They have what it takes to make sure your vehicle gets what it needs to continue going strong for years to come.
Here is an abbreviated list of the services we provide:
Diagnostic checks
Transmission maintenance
Brake repair
Oil changes
Battery tests
We've provided you with the ability to schedule your next routine maintenance item or repair job at your convenience online if you'd like.
About Glenside
Glenside, PA, is located in Montgomery County and boasts a population of 8,384. It provides its residents with an abundance of interesting things to do. This includes taking in unforgettable live entertainment at Keswick Theatre, participating in some of the action at Hilltop Mini Golf, and hitting your mark at Urban Axes Philadelphia. Also, Hiway Theater and Ambler Theater are great destinations to check out the latest movie releases.
If you'd like to explore everything this all-American community has to offer, you're going to need the right car for the job. That's where we come in. Read further to find out what to do next.
Come See What There is to Find at Our Used Car Dealer near Glenside
Now that you have a better idea of what you'll get from each of our departments described above, you're ready to get the full experience. All you have to do to make that happen is contact Sussman Auto Group. We'll be happy to get you all set of for your test drive.
Contact us to schedule a test drive today!