Used Car Dealer near Roslyn, PA

Did you know that the town of Roslyn, PA, was named after the rose gardens that once grew there? That's pretty neat, and in fact, it's a town full of other great places to visit. Finding these places is easy and getting there can be even easier if you have a reliable car on hand.
Sussman Auto Group wants to be the used car dealer near Roslyn, PA, that you come to for all of your car-shopping needs. With such a wide array of vehicles in our selection, you're bound to find one that catches your eye for adding to your garage at home.
Now, continue reading and find out exactly what we can do to help!
---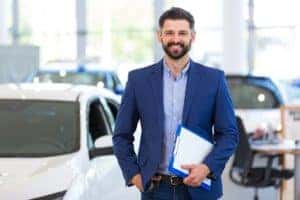 Any used car dealer near Roslyn, PA, should be able to give you a wide variety of vehicles to pick from. After all, people have different tastes when it comes to what they want to drive. How does jetting around town in a reliable Honda Civic sedan with the entire family in tow sound?
Maybe you see yourself cruising the streets of Roslyn, PA, in a speedy Acura TLX. With so many different automobiles in our collection, you'll have a great chance of finding something that appeals to you. As soon as you do find that special ride, the next step is to get it financed.
---
While our sales team is dedicated to helping you find the right vehicle, our finance team is more focused on helping you get your car financed. Whether you need to secure a loan or restructure an existing one, the experts in our team are ready and happy to help you.
The first thing they'll do is explain the benefits of buying a used car, which include:
There's typically a wider variety of used cars available.
They are less affected by depreciation.
Likely to have lower insurance costs.
Nowadays, cars also tend to last much longer, provided you keep up with their maintenance. Buying a used car means taking care of it, so that it can take care of your needs for years to come.
---
Servicing Your Car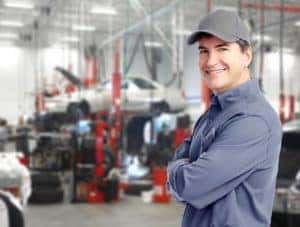 Maintaining your vehicle is crucial if you want to enjoy its benefits for an extended period of time. That's why we offer a wide number of services aimed at keeping your car in amazing condition. Come and see us for the following services:
Routine oil changes
Brake replacement
Battery replacements
Tire alignment
And more!
We recommend booking a service appointment through our website. All you need to do is select the service center that's closest to you and pick a time and date that works best for you. Our auto experts can't wait to see you!
---
Riveting Roslyn
Once you've chosen your car and had it financed and serviced, you can turn your focus on getting to know Roslyn, PA, a little better.
Willow Grove Park Mall is a great place to start. There you can enjoy a little retail therapy, and then grab a bite to eat at the food court. Be sure to take some time to also catch an exciting play at the Keswick Theatre.
---
Sussman Auto Group is elated to be the used car dealer near Roslyn, PA, that locals can rely on. Our friendly staff, knowledgeable finance team, and experienced car technicians combine to form a powerful unit that's ready to assist you with all of your needs.
Come see us today!