Used Car Dealer near Willow Grove

As a used car dealer near Willow Grove, Sussman Auto Group is fully equipped to offer our customers with a comprehensive automotive experience. Whether you're browsing for a vehicle that matches your sensibilities, weighing your options to find a loan that fits your budget, or looking for an expert service center to satisfy all of your maintenance and repair needs, we're here for you.
Read through this overview of each of our departments to see what we're all about.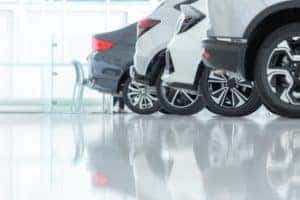 Whether your priorities have you leaning toward a stylish sedan, a versatile SUV, or an economical compact, our sales staff will be able to help you locate the right vehicle. They'll show you around, answer all of your questions, and demonstrate any feature that you'd like to see in action. When you're ready, they will also be right with you for each of your test drives.
The knowledgeable folks that make up our finance offices will take the time to work with you and find the option that works best with your particular budget. You can count on them to provide you with detailed information every step of the way.
While you're preparing for your visit, remember to get online and fill out the application for credit approval and make use of the Payment Calculator to get an accurate idea of what you can afford.

In the event that you're suspecting that your car battery is no longer able to hold a charge, your brakes are squeaking, or it's about time for some routine maintenance, the factory-trained technicians here at our service center will be on top of it. They're certified with plenty of experience and use the latest equipment to get you back on the road as soon as possible.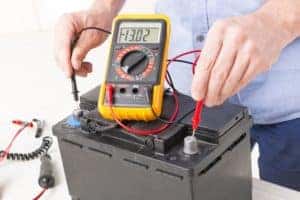 Here's an abbreviated list of the types of maintenance items we cover:
Oil changes
Tire services
Battery tests and replacements
Brake maintenance
Engine tune-ups
As a way to provide you with even more convenience, we've given you the option of scheduling your service center appointments online.
About Willow Grove
The Montgomery County community of Willow Grove, PA, boasts a population of 15,726 and features a wide variety of things to do. If you're a shopper looking for that next great deal, Willow Grove Park Mall, Market at the Fareway, and Hipster Home are some of the area's chief prospects. If you're looking for a great place for the kids to burn off some of that energy, check out Urban Air Adventure Park.
You now have a few places to check out in order to discover or rediscover everything this inviting community has to offer. If you're going to need a quality motor vehicle to get you there, that's where we come in.
Get Things Started at Our Used Car Dealer near Willow Grove Today
You've just read through a preview of the kind of experience we strive to offer here at Sussman Auto Group. If you live or work in Willow Grove and this is the sort of treatment you would like to have while searching for your next used car, come check us out firsthand. Schedule your test drive today!